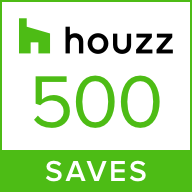 Laurie and Budd F.
"Paula Den Boer did a fabulous job designing and decorating our home at Estancia. She is very talented and creative, fun to work with, and professional in every aspect of the job. She is highly regarded by builders, architects and all the trades enjoy doing jobs with Paula and the great people at Ashley P. Designs. Thank you for everything you have done for us, it is always a pleasure to do business with you."
Mike and Linda W.
"Words seem difficult to express to thank you for the amazing job you did on our home. This was a long time dream for us, twenty years in the making. Something that started with articles and photos from magazines and grew into what is now a reality. Your incredible instinct along with the vision of Lee Hutchison and the team at UDA, the incredible work of Richard Sinagoga and the crew at RS Homes are the reason this is such an amazing place.

We want to thank you for allowing me to be an integral part of the design team. You took every idea I had, every sample I brought in, every suggestions I made with patience and humor. You were gracious and thoughtful about all of it.

Today, as we live in our home, the first reaction by visitors ranges from quiet awe to expressions of amazement around every turn. The phrase used most often is "work of art". But more than that, it offers a warm and comfortable atmosphere, easy to live in and yet wonderful for entertaining.

Thank you for the joy of working with you all on this labor of love and especially for making this dream come true."
Judy and Bryan S.
"As Paula and Jenna witnessed firsthand, our excitement and happiness was very evident on Friday. As we have spent some time in our new home, we are even more amazed at how comfortable the space is for us to live in. All of this started over three years ago with the purchase of a piece of dirt…a very expensive one. To see this come to fruition was emotional for both of us. Thank you so much for all the flowers/planters food/drinks and all your special touches you provided to create such a welcoming environment for us to enjoy.

The professionalism and creativity of your team was critical to the success of our project. Paula, you have an amazing vision. This is a true gift and we are fortunate to have benefitted from your nonstop ideas, and pushing us along with such great results. Jenna, your organizational skills are amazing, the quality of all the countless details helped us to frame our decision process exceptionally well. You are extremely talented and have an amazing future ahead, you are learning from one of the best!

Chris, your enthusiasm and clarity of the billings and other materials you sent us also exemplified the quality of the entire Ashley P. Design organization. Bryan said you can now stop billing!

It would be a privilege to serve as a reference in the future. We can't thank you all enough for a phenomenal home that we will enjoy, god willing, for many years to come."
Don and Sheri G.
"Paula is as unique as her design talent. Her warm personality and creative flair are evident in every room of our home. Our gorgeous house has become a more beautiful home."
Nancy
"We are so happy with our new home! I want to share that the success of our endeavor is due in large part from the vision of our designer Paula Den Boer.

Paula Den Boer is truly talented and gifted designer.

Paula was involved with the creation of our Arizona home from the onset of the project. She enthusiastically and diligently worked with the architect and builder. She was a constant caring advocate for our interests. Paula also worked closely with the many subcontractors to design unique cabinetry, dramatic lighting, creative ceiling fixtures, intricate tile patterns, interesting granite accents, and elegant fireplace hearths. Her insight at the beginning of the home design process was invaluable!

Paula creates spectacular, wonderful, and also comfortable living spaces. She has amazing vision and also the contacts and resources to completely design and fulfill her visions for both indoor and outdoor living spaces. She is able to find antiques, and new pieces which complement and enrich existing family pieces. Her flair for color coordinates fabrics, window treatments, and accent pieces which creates a warm elegant home.

Paula surrounds herself with talented and creative employees. They make coordinating the project a smooth enjoyable process. They are always helpful, resourceful, and patient during the long process to build a custom home.

It was a delight working with Paula and the Ashley P Design team."
Mike and Geri D.
"It is our pleasure to share our experience with Paula Den Boer, Ashley P. Designs.

When we started our new home design, we created a team that included the architect, the builder and the interior design firm.

The input we received from Paula was invaluable and cost effective. We established a budget for each team member and Paula took that challenge very seriously. She met her budget because she took the trust we had in her very sincerely. We had personally experienced and also heard many unpleasant stories from friends regarding interior designers exceeding budget. This was not the case with Paula. She takes her responsibility to her clients very personal and very serious.

As we developed the theme and feeling that we wanted for the house, Paula helped the architect and builder with ideas and also created an interior design that matched our expectations- not hers.

In addition, one of her firm's strengths is the relationship she has developed over many years with her very qualified sub-contractors.

In summary, Paula has the ability to comprehend a client's needs, tastes, and budget guidelines and translate them into a home that reflects their desires. The process was fun and the results were beyond expectations."